Textile bonding, laminating and printing.
B&R CONVERTERS
Established in 1964, B&R Converters excels in the Australian bonding, laminating and printing industry
Our fast turnaround time, quality workmanship and competitive pricing, combined with an extensive range of backing and adhesive options, gives B&R Converters the competitive edge when it comes to providing the best solution for most fabric, textile and panel substrates.
Flame Lamination
Fabric Treatments
Onsite Services
Glue Bonding
BR by Design
Foam and Fabric Backing
Sublimation Printing
Folma-Shield
Slitting
---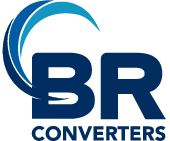 With over 55 years' industry experience we are confident in our ability to provide you with the right solution whether it be flame lamination, sheet glue adhesion or sublimation printing.
We set the bar high when it comes to customer service. We take the time to understand each customer's business. We value every customer, present and potential. We work tirelessly to find out how we can best fit into your business.
Once we establish a fit, we work hard to create a cost effective, high quality product. We have a small, experienced team dedicated to the engineering and service necessary to support long-term partnerships.
Along with integrity, transparency and honesty, our core values include innovative solution-based manufacturing. We have a passion for business and technological development with Innovation at the forefront.
Process and safety procedures are an equally important element in our success. All jobs that pass through our facility, at every stage of production, are tracked and recorded. Our operational and management procedures enable us to maintain efficiency without ever compromising on quality and safety.
---
B&R Converters offers the most up to date backing, bonding and laminating solutions for all types of material applications.
Our staff are trained and experienced in the industry.
We work tirelessly to establish a 'best fit' with your business.
We strive for efficiency without compromising quality.
Innovative solution-based manufacturing at a fair price.
Environmentally responsible manufacturing is how we do business
Environmental / GECA
With climate change and environmental issues so prominent in global daily news there is a high demand for companies like us to become more ethically and environmentally responsible. B&R Converters supports this position.
By supplying GECA certified foam from Joyce we are supporting an industry leader in sustainability. This partnership with Joyce has been developed in an effort to assure our customers that we take environmental issues seriously and that they can rest assured that they are receiving a quality foam of the highest environmental standard.
Environmentally Certified
We use GECA certified foam. GECA certification gives consumers confidence that products with the GECA stamp of approval comply with the rigorous standards under ISO 14024 principles for global best practice in eco-labelling.
What is GECA Certification.
The GECA ecolabel is an independent 'tick' that shows that the product is better for the environment, has a lower impact on human health and has been ethically made. Geca's stringent assessment procedures and robust standards mean GECA certification is trusted, rigorous and relevant for your industry.
GECA stamp of approval means the product has complied with the rigorous standards under ISO 14024 principles for global best practice in eco-labelling. Good Environment Choice Australia (GECA) is an independent, non-profit organisation which exists to help consumers make better environmental choices.
Scrap Utilisation
As part of our commitment to sustainability, we have purchased a shredding machine to turn all our scrap foam into crumb. The crumbed product is then bagged and on-sold for the filling of products such as soft toys and pillows.