Fabric Backing - Strength. Comfort. Durability.
B&R CONVERTERS
Foam and fabric backing for improved strength, comfort and durability
Why back fabric with foams and films?
For over 40 years we have provided the manufacturing industry with the option of having fabrics backed for strength, comfort, durability and ease of use.
Increased Strength – We use different GSM graded films such as denier in order to create an overall stronger product for applications in the upholstery and wall covering markets.
Added Comfort – A thin foam membrane backing on your fabric adds comfort when applying to sofa or task chair and gives an element of added value and point of difference in the market. It also removes the need for caucusing, an added process with commercial furniture.
A more Durable product – film backings such as Cerex and Two way stretch give your fabric that extra bit of durability and outperforms non-backed market equivalents, adding years onto the lifespan of a product.
Workability and Ease of Use – backed fabrics provide greater staple and upholstery strength whilst also providing an easy to slip service when working with covers.
---
Cerex backing improves your fabric properties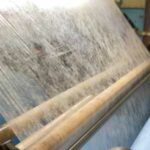 Cerex PBN II are spunbond nylon products. These nonwoven fabrics are  produced by spinning a thermally bonded continuous filaments of nylon 6,6 into an easily draped, soft and comfortable fabric.
Because of the soft yet durable quality of Cerex, it is highly adaptable and suitable for a wide number of uses.
It is particularly useful when it comes to applications that require a  smooth backing on fabrics and foam as it creates a easy to sew surface where the thread does not rip through the material.
Cerex backing is an affordable, multi-purpose material which can be used for a wide range of applications and has many advantages.
Advantages
One of the toughest and most durable man-made polymers
High tensile and tear strength even at low fabric weights
Extreme thermal stability and high melting point
Resistant to most chemicals, solvents, alkaline and acids
Excellent in uniform and high-quality applications
Thermally bonded for a soft and drapable fabric
Used for
Automotive
Apparel
Home Furnishings
Medical
Mould Release
And much more
---
Denier backings - an inexpensive solution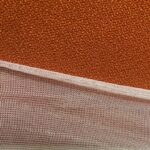 20 denier is a cost effective, sheer nylon solution which is often used in the the manufacture of costumes, fashion and event styling.
The tricot open weave backing provides a barrier between the foam and the adhesive to reduce the risk of excess adhesive being sprayed onto the foam. Foam backed headlining is suitable for all glue type automotive applications.
With the definition of denier in mind, it makes sense that fabrics with higher denier threads tend to be thick, sturdy and durable and fabrics with lower denier measurements are going to be more sheer, soft and silky.
Ultralight fabrics are often used as a strengthening fabric – such as 20d thread. (For reference, a strand of human hair is typically about 20d).
40 denier with its added strength, stability and sturdiness is also available on request.
Tricot does not stretch in length but has a 10% -15% stretch in width
---
B&R CONVERTERS
How we work
With over 50 years in the textile bonding and printing business in Australia we know how to make it easy for you.
Send us your fabric and an order form
Download your order instructions and form below.
We test the first meter for suitability
We will contact you if there are any problems with the test.
We maintain strict quality control
We quality control your project throughout the process.
We will deliver on budget and time
We will communicate with you to arrange the best delivery method.
Order Instructions
Download PDF
NOTE: Work loss: please include with your order one additional meter for each continuous piece of material supplied.
NOTE: Fabric should be forwarded rolled on a tube with the face side of the fabric clearly marked. Incoming fabric that is wrinkled or not rolled on a tube will be subject to wrinkle removal charges.